As Chief Happiness, Keynote Speaker, Author, Trainer and Coach, I have a 2-millimetre mission:
That is to make sure that you return home after your working day with your mouth corners lifted up 2 millimetres. This will fundamentally transform your world rather than having to arrive home with a "down frown" of 2 millimetres …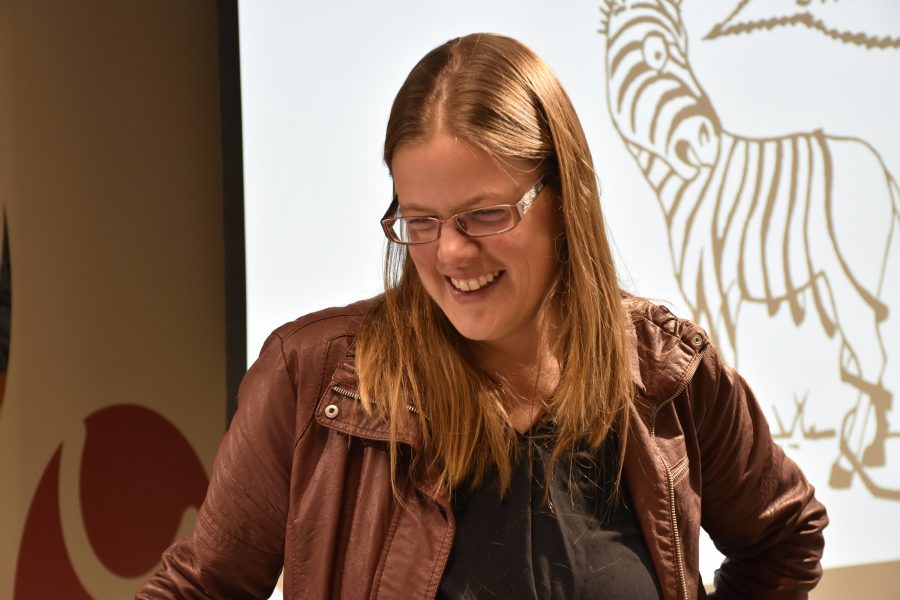 Happiness at work: How to make it work?
Happiness at work should be the most natural and obvious thing in the world. That way, healthy employees stay resilient, happy and productive. And no one will suffer from work-related illness any longer.
Test yourself: How would you handle it?
Choose one of the options below that you think best matches working on happiness at work.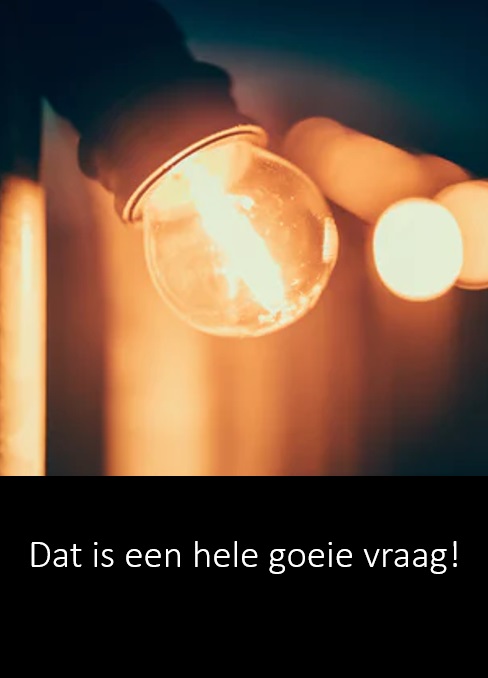 The answer to this question is multifaceted. Working on happiness at work is best done in an integrated, sustainable and step-by-step manner. Stop wasting money and creating frustration by ill-considered, isolated interventions without an overarching vision or sound overall policy. There is a budget for expensive, but hardly used infrastructure, but not a single euro is available for a fair and equal wage for work for everyone? A sure recipe for failure! First tackle the basic components and work structurally on the job satisfaction of your employees. The next step is the operationalisation of a well-being policy at the human level. After that, you can start working on happiness at work in a healthy way so that the whole organisation benefits. Make sure that happiness at work is incorporated in your entire corporate culture. Define values and ensure that they are genuinely propagated and experienced, top-down as well as bottom-up. Help each individual to see that everyone's (work) happiness is a shared responsibility: from management and managers to the employees themselves. Finally: the added value of work happiness is not only on an organisational level, because of higher engagement and better performance, but also on a personal level. Happy employees can also be nice, positive and energetic fellow people in their private lives!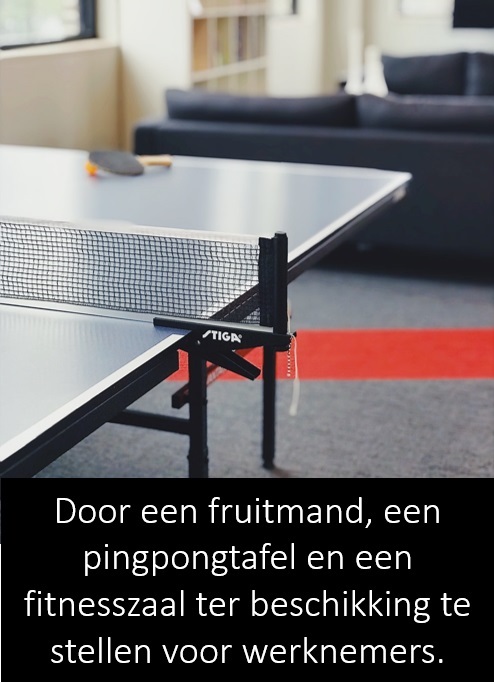 The day when only a fruit basket, ping-pong table or fitness room can ensure lasting happiness at work, is the day Godot will arrive, with the sun rising in the north and Easter and Whitsun coinciding on the twelfth of never … I therefore call on every CEO, HR director, well-being manager, prevention advisor and manager to stop wasting money on isolated initiatives that sometimes do more harm than good!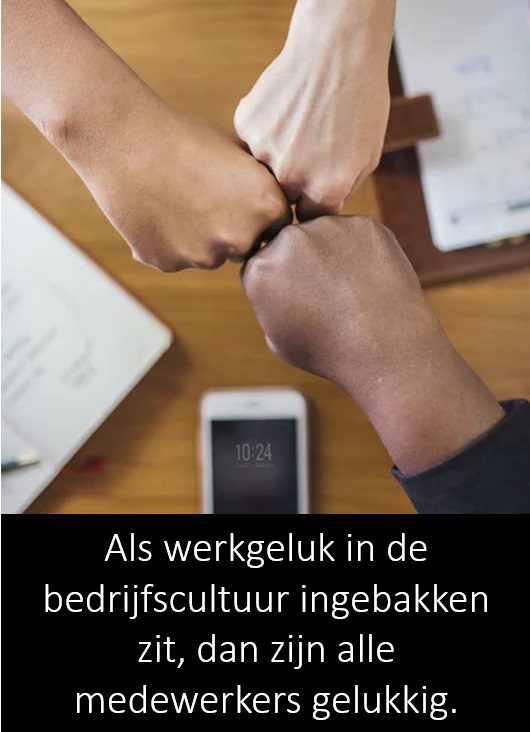 If Happiness at Work is embedded in the corporate culture, that is already a strong start. A clearly defined set of vision, values and standards is the ideal breeding ground for happiness at work, but a seed needs water to continue to grow. As well as a large helping of sunshine! That corporate culture must therefore really propagate and bring to life happiness at work.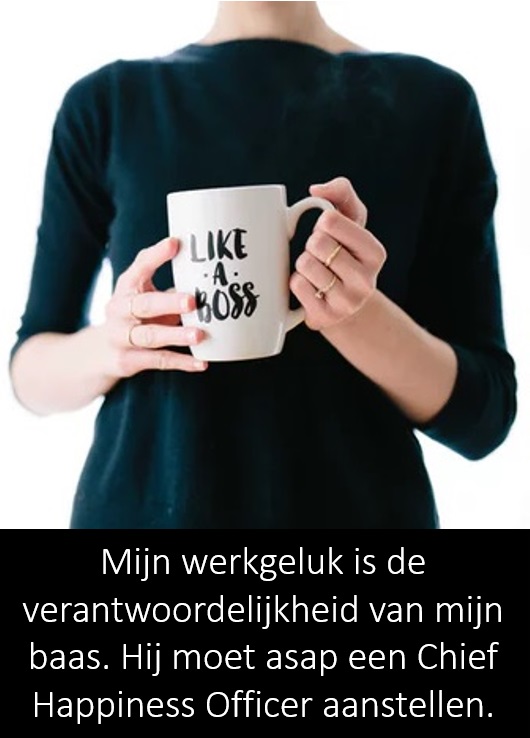 If you believe you will finally be happy when your manager appoints a Chief Happiness Officer, then I wish you all the best with this vision. Your work happiness will not get a boost though. Happiness at work is a shared responsibility. If the CHO comes up with initiatives that make everyone happy, except you, then bad luck for you! Yes, your organisation must create the right environment, but you have the ultimate key in hand to create your own (work) happiness.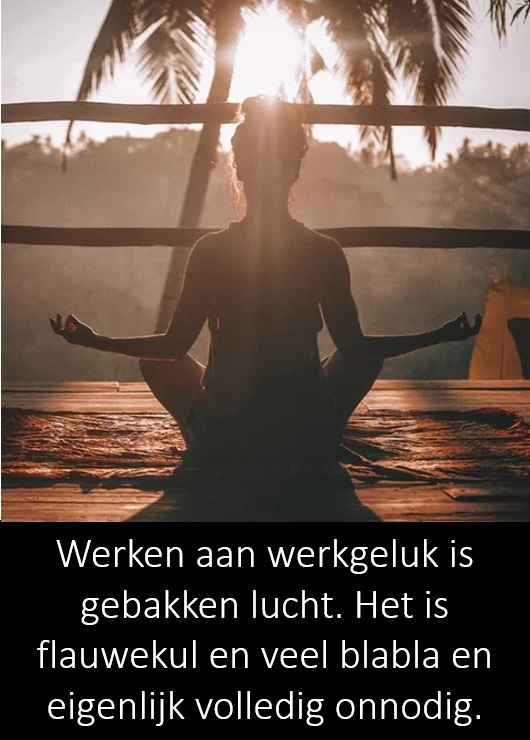 So, you believe that working on happiness at work is superfluous? Everyone has a right to his or her own conviction, of course, but did you know that happy employees are significantly more committed and productive, make fewer mistakes and generate more profit for their organisation? Useful traits for a company wouldn't you say so?
"Life is full of cacti, but that doesn't mean you have to sit on them."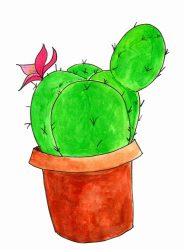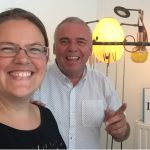 Author "The World Book of Happiness"
"The book 'Van Welvaart naar Werkgeluk' ('From Prosperity to Happiness at Work') narrates, reinforces, illustrates and inspires. The ideas Griet expresses, are supported by experience, indignation, commitment and hope. An inspiring story with many insights that people can actually use. It forms a good basis for those who want to move on and finally get down to happiness at work."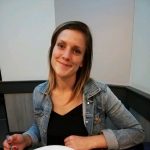 "Working with Griet has an empowering effect!
She is a real gem. 100% committed to the well-being of employees! Rarely have I come across such a sincere and enthusiastic lady. When someone works with such a passion … you know that you're in the right place!"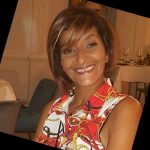 Business Unit Administrator
"Griet is a coach of stature! Her way of explaining something is simply captivating. Griet has the power to take you along in her presentations in her typical yet special way: lively and full of enthusiasm. This lady is unique in her vision on well-being at work and a pleasure to listen to. Her motto: be the best version of you. And that you are, Griet!"
Get in touch via e-mail or social media
Wow! Did you scroll all the way down here? Great!
I would like to reward your perseverance and keen eye for detail with a present.
Use the code IKGRIJPMIJNKANS19 and receive a € 5 discount when you order my book via our webshop.